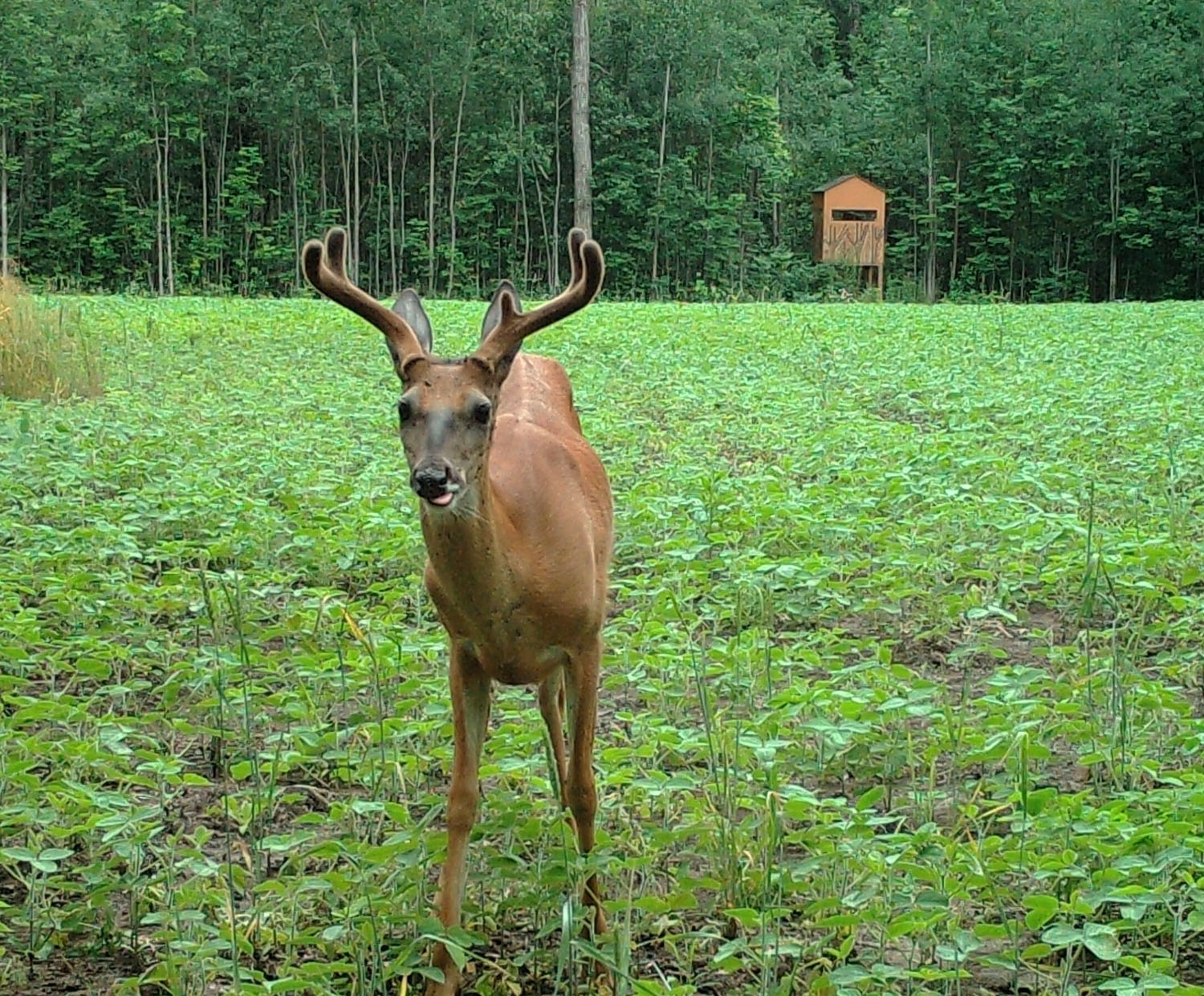 Jim Sobolik

Hits: 96
Fall Food Plots Deer Stand Placement
Jim Sobolik

Hits: 96
I get the question a lot of times, when building a new food plot for someone, where should I put the deer stands? What I generally say is, "Let's wait to see how and where the deer will be coming to the plot first." Basically we have just changed the landscape and the deer will also change their travel patterns because of this. It doesn't take long and you will be able to find a good location for your stand.
Some things to consider about your stand location is access to your stand. Try and position it in a way that you can get to it or away from it without being detected by the deer in the food plot, most importantly, leaving the stand. Try not to let the deer know you're leaving so that they don't start patterning you.
One trick that I learned, especially early in the season is, before you get down from your stand, blow a few times with a grunt tube. That's not an unusual sound for the deer to hear, but they probably don't want anything to do with a buck right then so they will leave for a little while, allowing you to get away without being detected.
Another thing to consider with a box blind with windows in it, is how easily you will be silhouetted through the windows. Put something or someone in your place in the stand, then go out into your food plot and look back at your stand and see how easy it is to see through the stand from window to window. When you're between the two windows, you stick out like the proverbial sore thumb. Now just move a little bit and you're really going to get the deer's attention.
Curtains or tinted windows will help, but still keep in mind, don't move if they're looking your way.
Also, check your local laws on stand placement on public lands. On some public lands, stands cannot be left overnight and they do become public property.
Just a few things to keep in mind about stands.
But most importantly, get out there, go hunting and have fun.