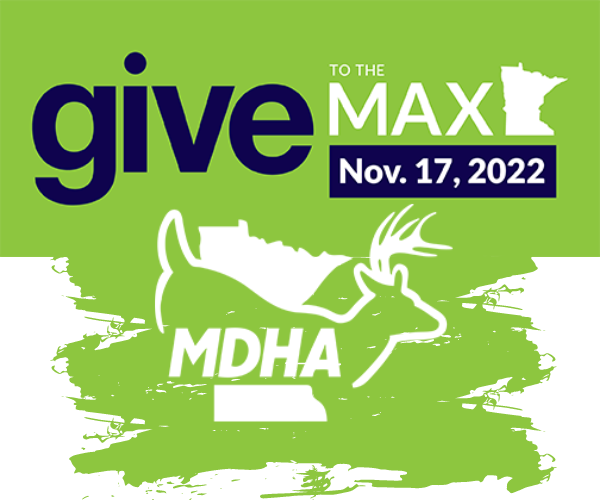 MDHA Admin

Hits: 1091
Give to the Max
MDHA Admin

Hits: 1091
"Thank you for all you have done MDHA! This camp is a blast! Some of my friends came to this camp, so I've been having alot of fun! Thank you." Grayson
"Thank you for sponsoring this camp. I learned alot about guns and their ammunition. I also really enjoyed crossbows. They were awesome!" Landon
"Thank you MDHA for helping me learn all about firearm safety. My favorite part was the Predator and Prey game! I hope to be able to shoot a deer with my license." Jackson
These kind thank you words were written by 2022 Forkhorn Campers. Nearly 1,000 youth ages 11-17 attend MDHA sponsored Forkhorn Camp every year. The Minnesota Deer Hunters Association team up with Environmental Learning Centers across the state of Minnesota to hold day camps and overnight camps during the summer months. Earning your Firearms Safety Certificate, learning how to use a crossbow, learning outdoor survival skills, ethical hunting practices and tree stand safety are just a few of the options available at these camps.
Scholarships help send kids from large cities to small resort towns the ability to attend no matter what their family can afford. Receiving the gift of a week at one of these camps is a dream made true by generous donations from the public.
Every year youth are turned away due to a lack of funds, but we want to make sure that every child who wants to attend a Forkhorn Camp can have that opportunity with your generous giving.
Our 2022 goal is to raise enough money for ten 2023 Forkhorn Camp Scholarships, or $5,000. Will you help us sponsor ten children with your generous donation. The cost of one scholarship is $425-$450.
"Thank you so much for sponsoring this Forkhorn Camp. Me and my new friends had so much fun shooting crossbow. I hope to go hunting with my dad." Colby