Dean

Hits: 548
MN DNR Volunteer Recognition of North Red River Adopt a WMA Agreement Partnership
Dean

Hits: 548
Kelly Turgeon: Adopt-a-WMA Volunteer
Kelly Turgeon is president of the North Red River Chapter of Minnesota Deer Hunter's Association (MDHA) and leads roughly 225 members. When the opportunity came for North Red River MDHA to become involved in Adopt-a-WMA (wildlife management area), they saw the opportunity to help foster improved access and wildlife habitat projects for the benefit of wildlife
and for those who recreate on public lands.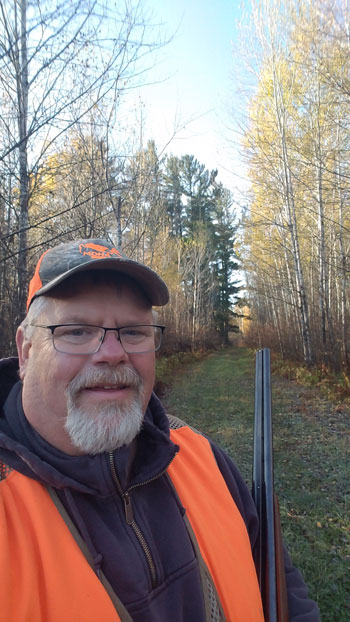 Partnering with the Minnesota Deer Hunters Association (MDHA) State Habitat Committee, Kelly applied for Conservation Partners Legacy grants to complete habitat projects on wildlife management areas (WMAs). His chapter has done brush mowing for winter browse, created forest openings for forage plots, and conducted invasive buckthorn treatments. They have also used these funds to help DNR hire crews to complete prescribed fire and invasive plant control. Kelly's involvement has been crucial in getting these projects implemented. Also, as part of the Adopt-a-WMA program, Kelly organizes his chapter members to help plant wildlife forage plots on WMA lands.
"Kelly has also been instrumental in reclaiming hunter access to the WMAs. He organizes members to mow and maintain hunter walking trails on our WMAs. Without him and his members, this work would not get done," said Jason Wollin, Wildlife Specialist, Karlstad.
"Together we have made improvements in wildlife habitat and provided improved access opportunities on state lands," said Kelly. "Some may ask, why? That's easy. We are passing it on to others who have yet to experience the great outdoors. It is our hope other organizations and individuals consider serving in partnership with DNR to continue the mission of preserving Minnesota WMAs and state lands for future generations' outdoor experiences."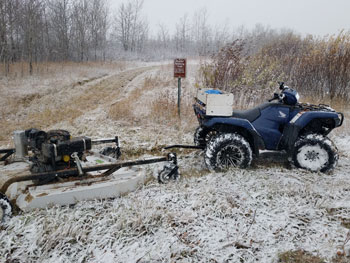 Article courtesy of the MN DNR.
https://www.dnr.state.mn.us/volunteering/meet.html
Thank you, Kelly, and the North Red River Chapter of MDHA for being a vital part of the Adopt-a-WMA Program!