MDHA Admin

Hits: 641
2023 Chevy Truck Raffle Winner Craig Evavold
MDHA Admin

Hits: 641
Congratulations Craig Evavold, winner of the 2023 MDHA Chevrolet Truck Raffle. A Chevrolet Silverado 1500 from Alexandria Motors was presented to Craig at Alexandria Motors, Alexandria. June 15, 2023.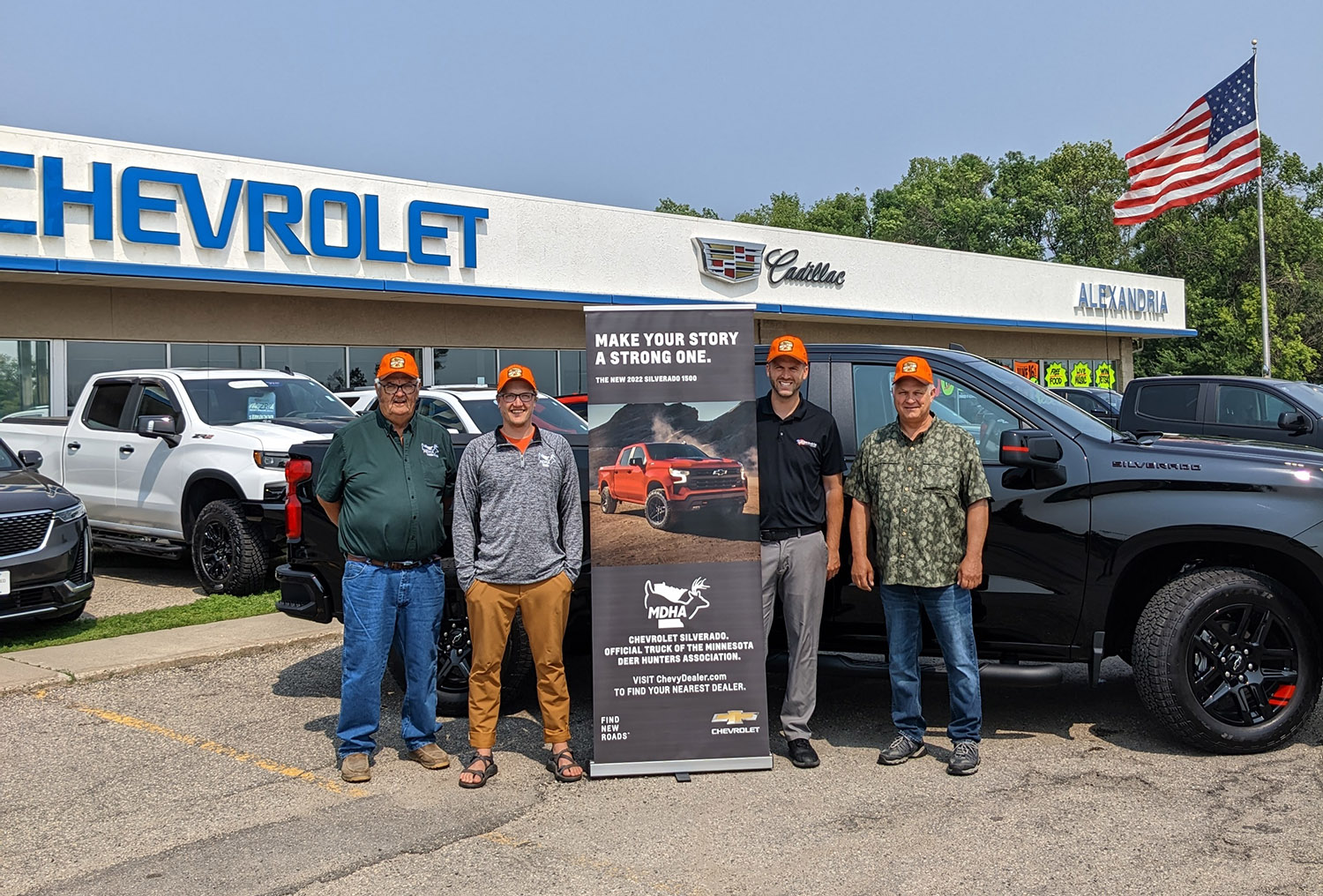 Pictured left to right: Garth Albers, MDHA President, Jared Mazurek, MDHA Executive Director, Matt Verant, New Car Manager, Alexandria Motors and truck winner Craig Evavold. Craig is a member of the Alexandria Chapter and purchased the winning ticket from his chapter.
Drawing was held May 16, 2023, at the MDHA Office in Grand Rapids. Many thanks to MDHA's chapters and participating Chevrolet dealerships for making this a great event and fundraiser for MDHA. Kickoff of the 2024 Chevy Truck Raffle begins August 1, 2023. Contact your local chapter to purchase your tickets for a chance to win a 2024 Chevrolet Silverado 1500 truck.