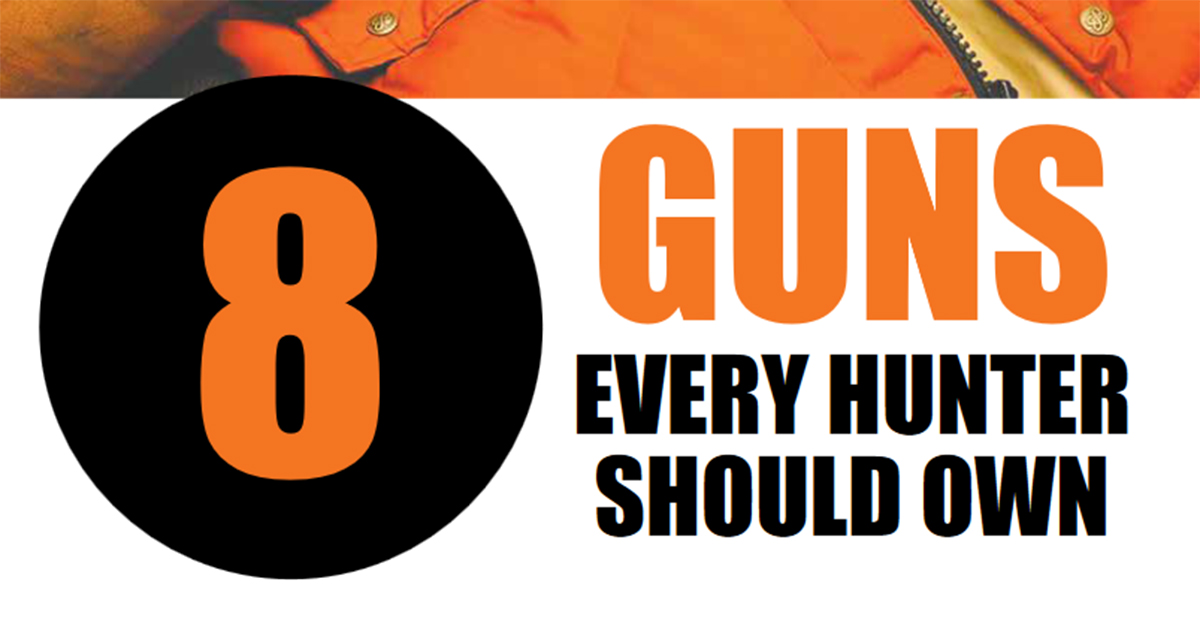 James Forrester

Hits: 800
8 Guns Every Hunter Should Own
James Forrester

Hits: 800
If you want to have the best guns for hunting, we made a list of the best guns you should own as a hunter. They're also good for survival and personal defense. These are just some of them.
A lot of hunters have come across these guns and have used them for a lot of time. These guns will serve you well for hunting and some of them are there as traditional hunting guns that hunters have become accustomed to.

First, if you want to own a lot of these guns, you should know how to maintain them. Having the right maintenance and cleaning tools like gun oil or a reloading press makes you more efficient.
Smith & Wesson Model 29
When it comes to handguns for hunting, bigger is better for most hunters. That's why.44 caliber guns are preferred by many. For that, the Smith & Wesson Model 29 was made specifically for hunters.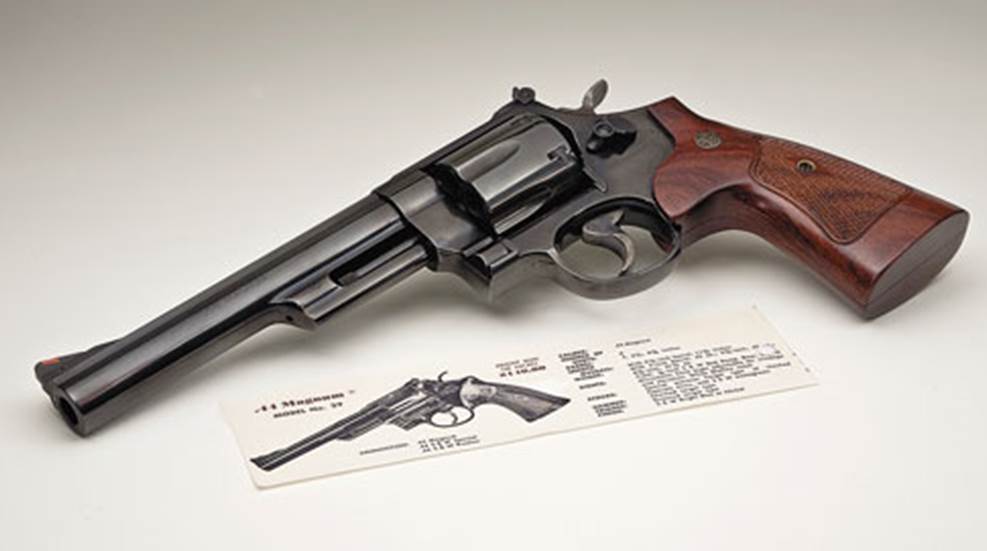 This gun has a beefed-up Hand Ejector Fourth Model so it can handle the powerful handgun cartridge. Hunters prefer its power for better penetration. It will penetrate your hunting target with ease, unlike other handguns.
Remington Model 700
Since 1962, the Remington Model 700 is still the traditional premier hunting rifle. It has been made with different calibers and modifications since then.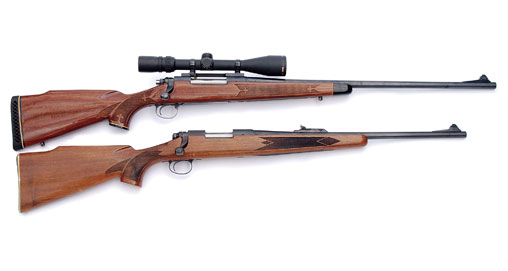 The base Remington has:
stiff, cylindrical receiver

push-feed bolt with a recessed face for consistent cartridge positioning

Unique bedding system

Tight barrel-manufacturing tolerances
You might even see them a lot in television and movies as the standard weapon for hunters. It's a great weapon to show among fellow hunters if you're planning to join a hunters association. It combines strength with extremely excellent accuracy. A deadly combination that hunters love about guns.
Remington 870 Express Synthetic Field & Home Combo
The Remington 870 is a shotgun that can be used for hunting. It has a rugged synthetic stock and comes with a 26-inch Remchoke compatible barrel. The 18.5-inch cylinder bore can sling slugs and buck.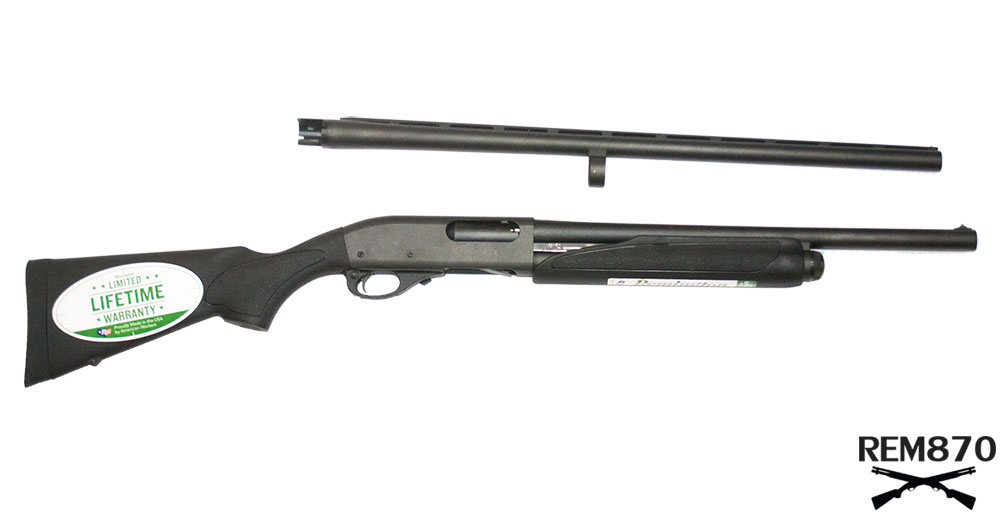 It packs a lot of power that is great for hunting, penetrating even the thick skin of a grizzly bear. This is the go-to shotgun for hunters.
Sig Sauer M400 Tread
The Sig Sauer M400 Tread is an excellent option for a AR 15 chambered for the .223 Remington. This is one solid and reliable rifle for hunters. It comes with a threaded muzzle and a lot of tread accessories for your hunting needs.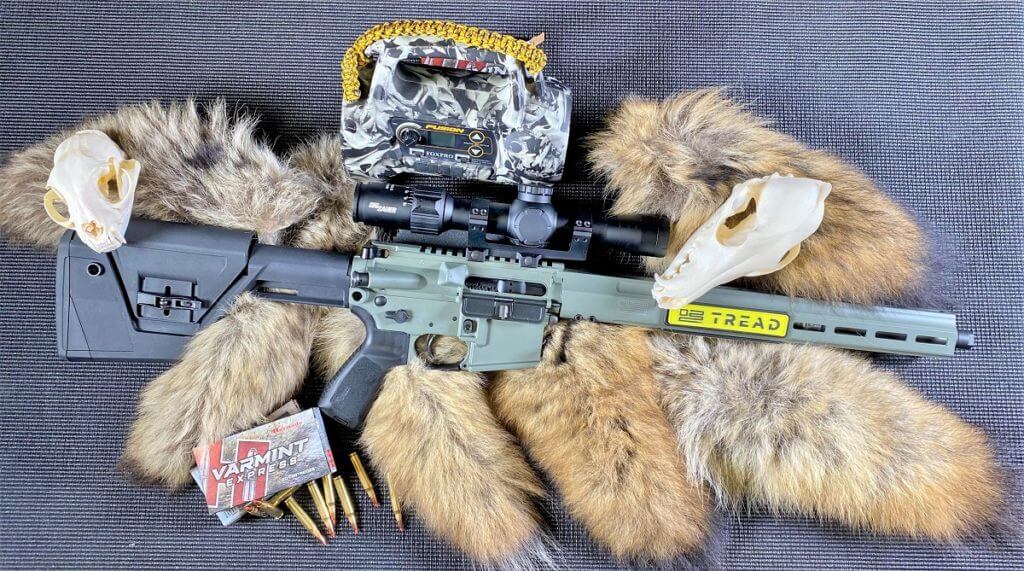 It's a great beginner's rifle for hunting also. As more people participate in hunting, this gun has been widely recommended for anyone who wants to use an assault rifle.
Steyr Scout Rifle
The Steyr Scout Rifle is your general all-purpose rifle. It is really light and has a length of less than a meter. Great for long-distance hunting and chasing game.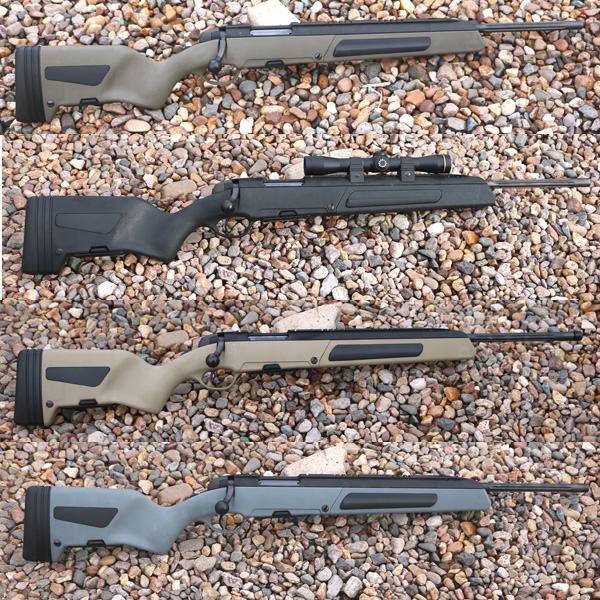 It comes with an integral fold-away bipod, adjustable length of pull, and extra magazine storage in the buttstock. A full-length top rail compatible with a wide array of optics makes this great for long-distance shots.
Ruger No. 1
The Ruger No.1 is a single-shot hunting rifle. It's the closest thing you get from "you only have one shot". It makes hunting more intense and fun because one shot is all that matters.


It helps you focus, control your breathing, aims your sights carefully, and pulling the trigger so that your first shot will count.
Mossberg 500 Field/Security
Another shotgun, the Mossberg 500 Field/Security can handle almost anything with the right ammunition. You can swap ammunition easily and even change the barrels. It's great for changing between small games and large games.


The only downside this shotgun has is its reach. However, you can upgrade it by spending on a slug barrel for getting lethal shots past 100 yards.
Marlin 336 Dark
The underrated Marlin 336 Dark is the most versatile gun you can have with you. It is effective against big games and its ammunition is easily accessible in case of survival situations.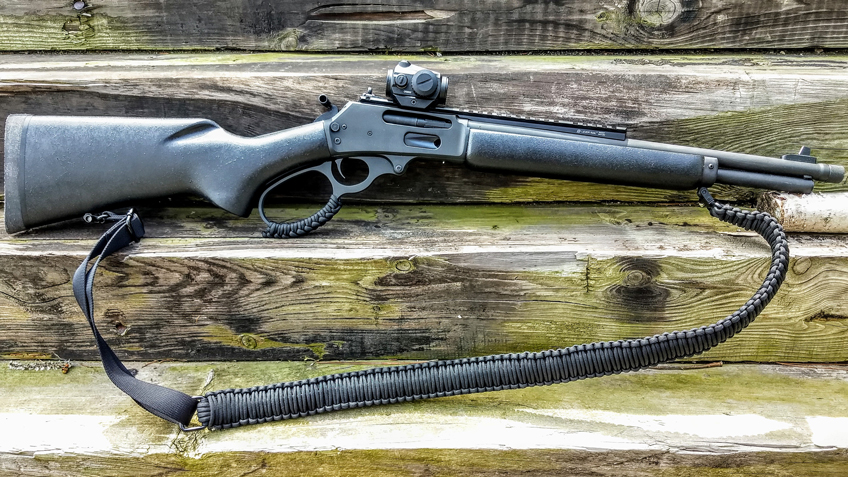 Its muzzle is threaded so it can go quiet which makes it really good in hunting. You can also equip a scope or red dot on it.
Conclusion
These are some of the iconic and most useful guns you should add to your collection as a hunter. They will serve you well in hunting and even in other areas as well.